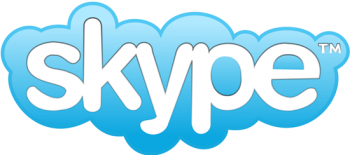 We have a re-write of the Skype Video Calling manual available on the Downloads page. This version is updated with lots of changes that Skype has made to several platforms.
Skype for modern Windows (Skype for Windows 8.1 metro) had a big update recently to address performance issues. Instructors were facing some real problems with new accounts in class, a situation I hope is resolved with the updates. The modern Windows version still lacks many of the features that the desktop version has, and I recommend the desktop version over the modern version for class use. Both versions can be downloaded and installed on a Windows 8.1 machine.
It's very important that all of the students have the latest versions of the apps installed on their mobile devices. Many of the new features, like group IM, require the latest updates.
And finally, as I posted in a recent blog, Skype has kicked Windows 7 phone users to the curb. Microsoft doesn't really have a choice in this, neither the phone hardware or the OS software is capable of the new feature set that Skype has implemented in order to stay competitive (read free group calls and chat.) But you may need to make it clear in any class postings since they are mostly BYOD (bring your own device) settings.