Microsoft Office Courses Now Available in Spanish
Hot off the press, new Spanish translations of Microsoft Word, Excel, and PowerPoint. These are comprehensive introductory courses that feature step-by-step instructions and hands-on practice.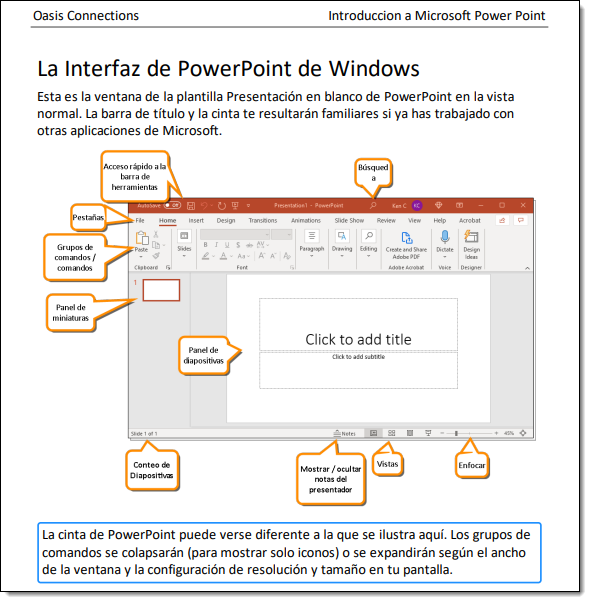 We've found these courses to be popular for job training, or for volunteers who are looking to brush up on office skills. If you are already an Oasis Connections partner or instructor you can login to your Oasis Connections account to prepare to teach these classes.
If your organization needs up-to-date Microsoft Office materials to help your participants learn to use Word, Excel and PowerPoint get in touch with us today about becoming and Oasis partner.