How can we help you today?
How can we help you today?
Enabling people to stay socially connected, tech-wise and cyber-safe
"If you don't have internet, you're almost lost." – Don Francois, Connections volunteer instructor
Transforming technology from a barrier into a tool
Technology literacy is essential today for people to access services and stay connected with family and friends.
For more than 20 years, adults have built technology skills and confidence using Oasis Connections training materials. Materials are available to help people use computers, the Internet and portable devices, such as smart phones and tablets.
Designed specifically for adult learners, Connections training is available through senior centers and residences, faith-based organizations, job help centers, YMCAs, libraries and other partners who have chosen the program in order to provide high-quality technology education in their communities.
The Connections model provides training and curriculum to equip both staff and volunteers to effectively teach numerous classes that help participants overcome fears and build confidence with technology.
Take the guesswork out of teaching technology
Connections is an off-the-shelf solution designed to meet your curriculum needs. Whether your trainers are staff or volunteers, Connections gives them the tools they need to successfully teach numerous classes.
Partners turn to Oasis Connections for high-quality content that appeals to users of varied skill levels.
Easy to implement
We provide curriculum for students and training for instructors.
Comprehensive
More than 30 courses cover a wide range of topics for basic to intermediate skills on mobile devices and PCs.
Adaptable
The classes can be used for group or staff training or individual coaching.
Cost-effective
Content is updated regularly, saving valuable staff time.
Course subjects
iPad, iPhone and Android

Computer, Windows 10, Microsoft Office

Internet, Internet Safety and WiFi

Job search and resume writing

Email, Facebook, digital photography and more

19 courses translated to Spanish
Protecting home WiFi
Home wi-fi routers allow you to connect computers, smart phones, mobile devices, alarm systems, smart TVs, digital assistants and more the internet.
Watch this instructional YouTube video to learn 6 tips to secure your home wi-fi.
Importance of technology education
"Teaching people to get comfortable with technology is imperative today. I enjoy seeing people get excited about what they've learned through Connections classes."
– Wilma Schmitz, Connections Instructor
Protecting your privacy
This  video shows you how you can protect your privacy when using social media platforms such as Facebook, YouTube, Twitter and Pinterest. Learn the 5 W's (Who, What, When, Where and Why) for safely posting to social media.
Sponsored by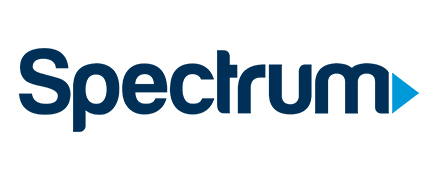 View free videos and books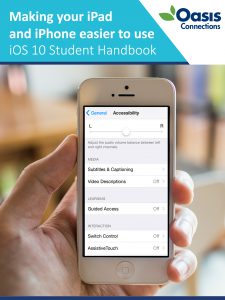 A guide to seeing and hearing smart phones and tablets more easily
Sponsored by