MSN.com has a new look. The new interface includes one-click access to Microsoft's online apps and social media. Microsoft is calling this a services stripe.
Clicking any of the choices opens the app in a new tab. If you are signed in to your Microsoft account, you can hover over a link and see additional options, like your recent documents in Office.
Microsoft has also added one-click access to Office on the Bing search page.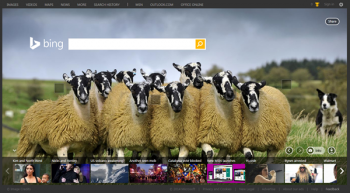 Microsoft is hoping you'll chose one of these as your home page and use the suite of apps as your cloud-based productivity solution.
If you do choose to use Bing, sign up for the rewards program. You'll accumulate points automatically as you search. You can redeem your points for gift cards from popular retailers, or donate them to charity.