Read more technology articles on our Tech Blog.
Here's another reason to use Auto Backup for the pictures you take with your cell phone (Android or IOS.) Google has added a new insert button that instantly accesses all of your photos from within the Gmail window.


Instead of seeing a Windows Explorer dialog box, you'll see your Google+ photo page.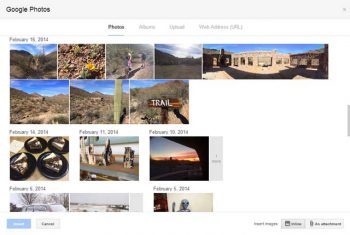 Notice that you can select Photos, Albums, Upload (which includes a handy drag-and-drop), and even a URL from the menu at the top. Select photos or albums you want to include by clicking  on them, then click insert.
The sizing controls got a makeover too. Corner handles means you can create any size you want, or just choose from the presets that now include Best fit.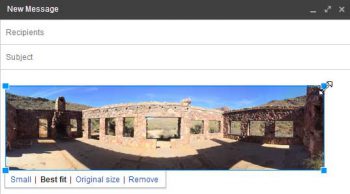 There are lots of reasons to consider using Google+ Auto Backup with either your Android or iPhone.The Auto Enhancement features make your photos look great, and your photos are integrated with Picasa. And now, sharing photos and albums via email is a breeze too.
Read more technology articles on our Tech Blog.