Open a browser and go to google.com/maps. Then zoom out, way out. Click on the globe and drag it around. It rotates from a center axis.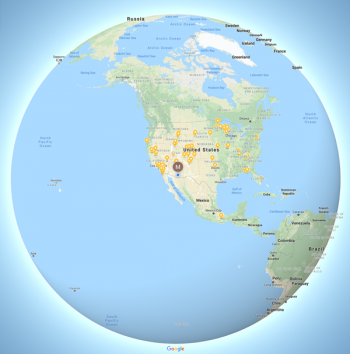 Now try another trick. Click Menu.

Then select Satellite.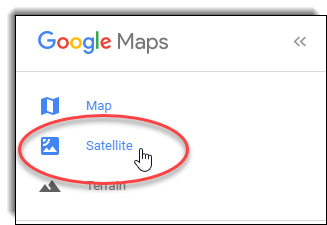 Rotate the globe to view the Atlantic Ocean. The globe displays real-time information, including a space shot of hurricane Florence (heading to the Carolinas) and the current lighting position from the sun.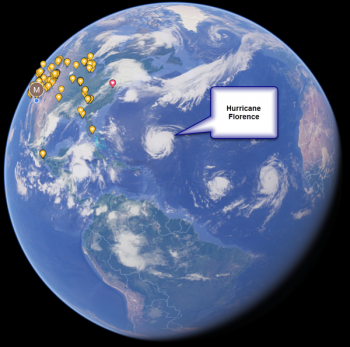 Neat, huh?