Facebook Wi-Fi might be coming to your favorite free hotspot soon. When you try and log on, you'll get a splash screen that asks for you to check in on the business's Facebook page to access free Wi-Fi.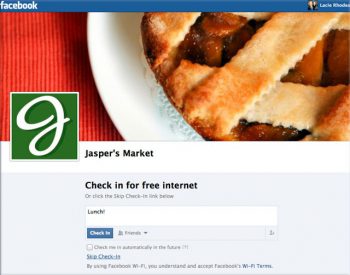 This is a great way for the company to build their Facebook following and, if you allow the app to post to your timeline for your friends to see, it amounts to an implicit endorsement from you.
The business owner will also have access to some of the massive amounts of customer demographic data that Facebook has – anonymous of course.
It is, of course, a marketing platform. Checking in gives a business the opportunity to share announcements or offers with you. Business Wi-Fi is a space that Facebook sees as an opportunity to create more integration with the social media giant's 1.2 billion users.
According to Facebook, customers will always have the option of skipping check in. Businesses can require customers to use a password to gain access if they skip the Facebook process.
Once you use Facebook Wi-Fi, you'll also find a new option in your profile Settings tab. You can change whether or not you are automatically checked in to a business (by simply being within Wi-Fi range) and who sees the notification in your timeline.

Facebook has made deals with four of the largest wireless router companies to produce Facebook Wi-Fi capable routers and upgrades, and is aggressively marketing the social value of the service to businesses. Don't be surprised if you find a Facebook Wi-Fi near you soon.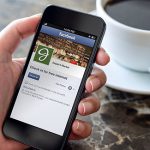 Images: Facebook.com