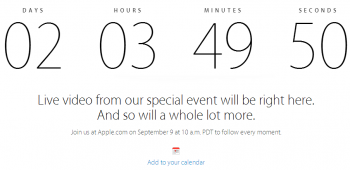 If you're an Apple fan then Tuesday, September 9, 2014, at 10am PDT is circled in red on your calendar and your reminders are set. Apple will be live streaming a huge event to announce the new iPhone 6 and, as their media invite said, they do wish they could say more.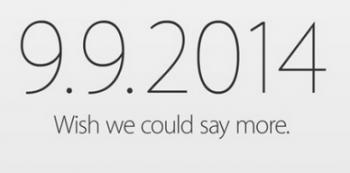 Rumors and leaks are swirling. The new iPhone 6 is expected to be unveiled in two sizes, both larger than the past iPhones. It's also rumored that Apple will unveil a wearable device, the iWatch. Some sources are even talking about a new iPad, but we'll have to wait and see.
The new iPhone will be running iOS 8, which is expected to be released shortly after the event. The new operating system features some awesome upgrades and apps, including integration between devices and health-related features.
We're working on the new course material for the iPad iOS 8 now. It's going to be a larger course – there are just too many great features to cover. The iPhone course will be even larger, not only because of the calling features, but because of the new Health apps which, not entirely coincidently, will be tied to the iWatch.
Apple is live streaming the event, but only to those with Safari browsers on iOS or OS X devices or Apple TV. For those of you who might be interested in watching the event sans an Apple-centric device, there are several websites that will also be streaming (and commenting) including CNET.