Watching a video is an easy way to learn a new skill. The Oasis Connections YouTube channel features videos on technology and how to use technology safely. Do you know how to spot and avoid scams, surf the Internet safely, and use your iPhone in an emergency? You'll find short interesting videos on these topics and more our YouTube channel. Be sure to subscribe to the channel and enable notifications so that you'll know when we post another video. Here's how.
Subscribing from a browser
Click this link to open YouTube to the Oasis Connections page. You can also search for "oasis connections" and click on the result.

Click Subscribe . If you aren't signed into your Google account you'll be prompted to create an account.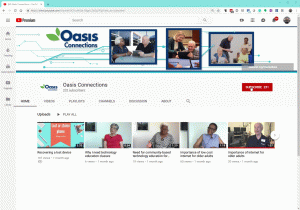 Subscribing from a smartphone or tablet
Open your YouTube app.
Search for "oasis connections."
Tap Oasis Connections from the results to open the channel.
Tap Subscribe, then tap Notify.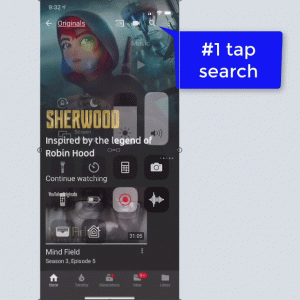 You can browse for videos or view related videos that have been grouped in playlists. Now that you are subscribed and have enabled notifications, you'll know when we upload something else of interest.
You can use your keyboard to easily control video playback
Here are some easy ways to control video playback when watching YouTube on your desktop.
Use the spacebar to pause and start the video.
Use the j, k, and l keys. The j key backs a video up by 10 seconds, k pauses or starts the video, and l jumps forward 10 seconds.